Reach Out to Us at Ray Gaskin Service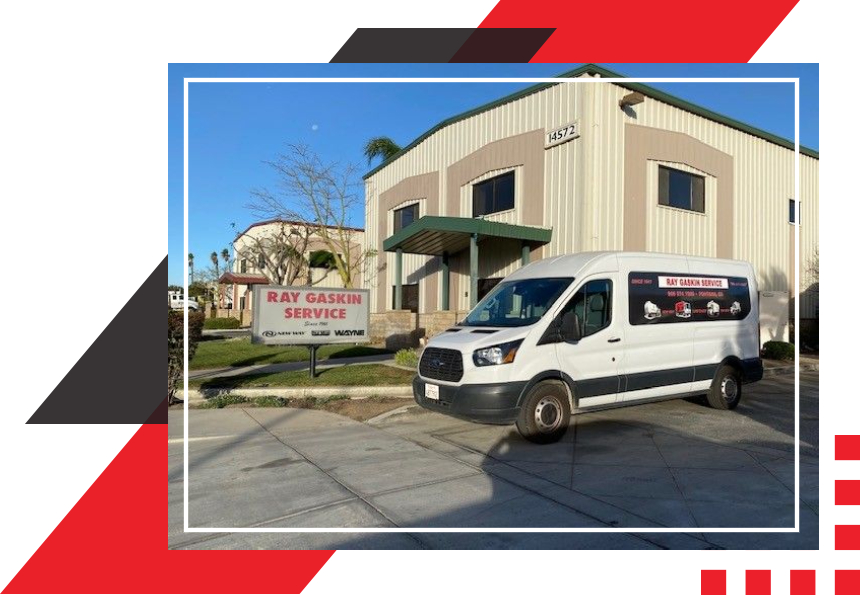 Ray Gaskin Service is the industry pioneer when it comes to new development and innovation. Ray Gaskin started his company back in 1941 in the city of Pasadena, mostly repairing cars and trucks. In the mid-40's he moved to a larger location and began building refuse truck bodies. During the 1950's Ray Gaskin Service was at the forefront of the industry. The modern front loader was born in Ray's shop.
The company became the west coast distributor for Pak-Mor products in the 1960s. During this period Ray Gaskin developed a unique adaption for the beach areas of San Diego using Pak-Mor bodies. This was the first automated side loader that used automated arms that could grab the trash can and dump it into a truck.
In 2002, Ray Gaskin passed away and Bill McIntosh became president and sole owner. The company continues to maintain its status as one of the refuse industry's premier companies. Ray Gaskin Service prides itself on its high level of workmanship and dedication to customer service and satisfaction.
If you would like to send us an email you can use the form below.
We will respond as soon as we can.