Engineered for Performance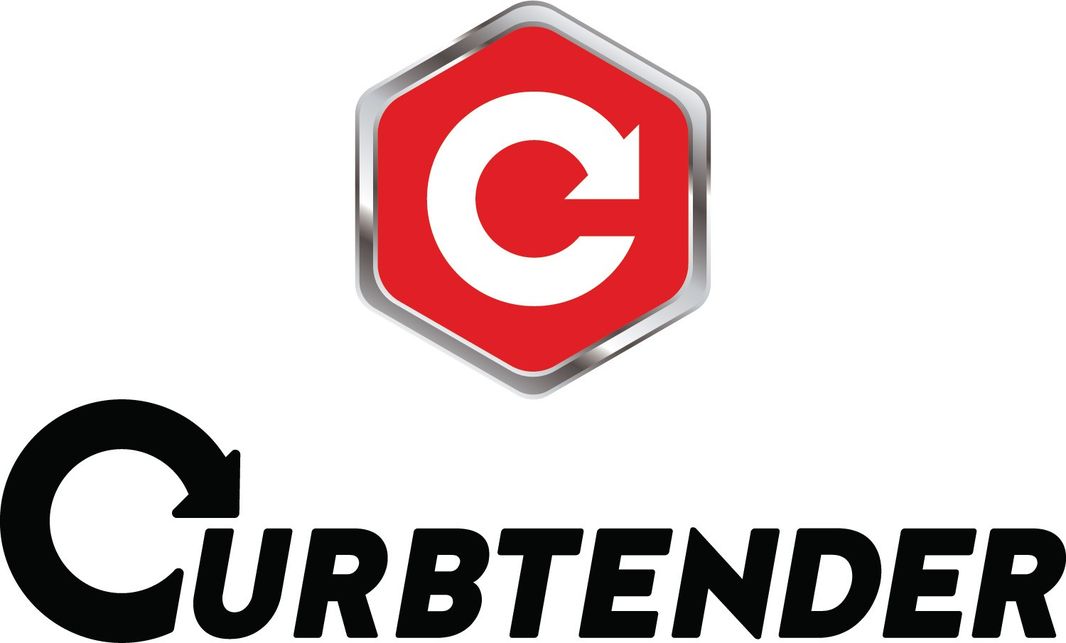 Curbtender Engineering has been a leading manufacturer of chassis-mounted productivity solutions for the solid waste industry. In fact, Curbtender was a pioneer in automated collection with the introduction of the first Curbtender ASL back in the 1970s.
Today, Curbtender Engineering seeks to produce equipment that has the best quality, dependability, and productivity in the industry. Our engineers and support team are dedicated to continually developing and testing new solutions. Our ultimate goal is to deliver the product, service, and performance that every customer demands.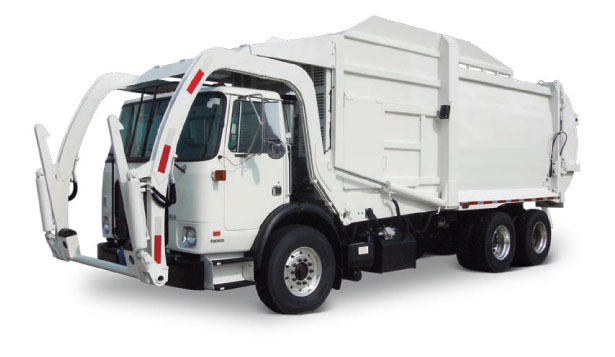 Best value in a commercial and residential front loader.
The Titan lives up to its name, powerful and mighty. Here's a mid-weight, strong-performance front loader perfect for almost all commercial waste. The right specs here make for a great value and a proven performer.
40 cu. yd. body
900-1,000 lb./yd. compaction rating
35-40 sec. cycle time
8,000 load rated front arms
Download Product Flyer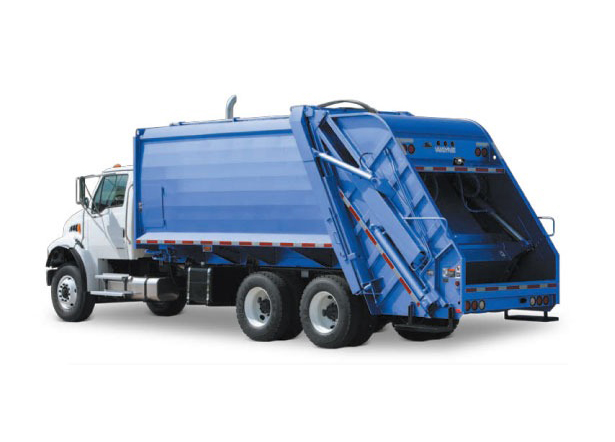 A high-compaction, heavy-duty, commercial rear loader.
The Phoenix features a unique in-line packing design that transfers packing forces directly to the packer panel. The result is higher compaction ratings with greater load density distributed end to end. Add the automated Arlock™ one-man container handing system, and tackle commercial routes with unmatched speed and operator safety.
20, 25, and 32 cu. yd. bodies
1,000-plus lb./yd. compaction rating
25-28 sec. cycle time
Rugged 3 cu. yd. hopper
Download Product Flyer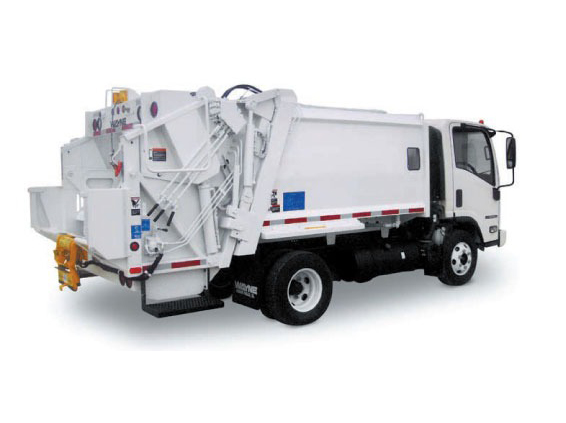 A new small-body, high-performance rear loader
The new Quantum is light years ahead of any other small rear loader on the market. This high-performance unit is built to readily accept commercial container handling options as well as conventional cart tippers. The packer plate sweeps the entire tailgate for fast, complete cycling. Unique packing mechanism produces high compaction ratings and superb weight distribution.
6 to 10 cu. yd. body capacities
800-900 lbs. per cu. yd

compaction ratings

13 sec cycle times
Handles 1 to 6 cu. yd.

commercial containers

Ready to accept container

handling options
Download Product Flyer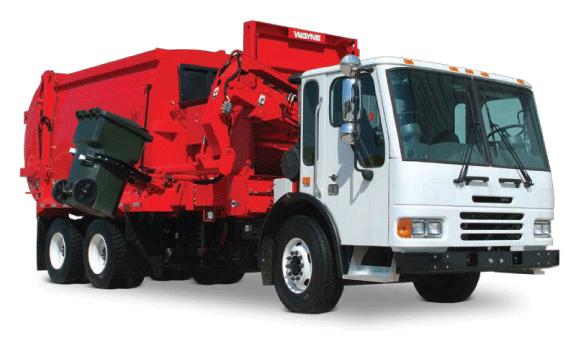 High-performance ASL with programmable container handling.
The industry's first ASL still goes by the name Curbtender. Refined, elegant, powerful, and highly durable. This automated side loader just keeps getting better with proportional hydraulics and smart PLC controls.
20 to 31 cu. yd. bodies
800 - 1,000 cu./yd. compaction rating
15-18 sec. cycle time
7' reach lift arm rated to 2,000 lbs.

lift load

Quik-Grip programmable

gripper positioning
Download Product Flyer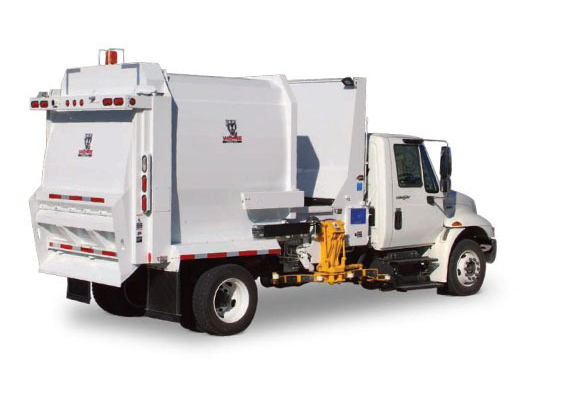 A mid-compaction, mid-sized automated side loader ideal for select applications.
The AutoCat is a unique, mid-size automated side loader, highly effective in tackling special assignments. Maneuverable and fuel-efficient, the AutoCat can sweep through cul de sacs with ease, or chase down missed stops without wasting time. It's even small enough to handle narrow alleyways. The AutoCat is the perfect addition to any fleet with larger, less nimble automated units.
10 to 14 cu. yd. bodies
Arm reach of 6 ft.
8-10 second arm cycle time
600-800 lb./yd. compaction rating
Download Product Flyer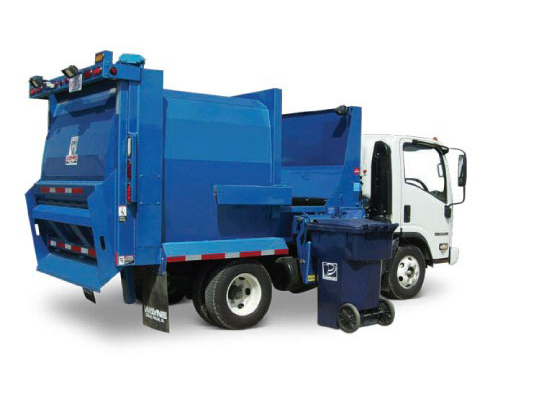 Mid-Compaction side loaders with satellite flexibility.
Fast, maneuverable, and fuel-efficient, this is the perfect side loader for small subscriber routes and single-stream recycling services. Standard TomCats feature a single-piece AR 400 steel floor with a rounded tailgate for optimum capacity. Satellite models feature a flat tailgate and tip-up body that allows clean eject into larger rear loaders, keeping the TomCat busy picking up remote sites.
10 to 14 cu. yd. bodies
Arm reach of 6 ft.
8-10 second arm cycle time
600-800 lb./yd. compaction rating
Download Product Flyer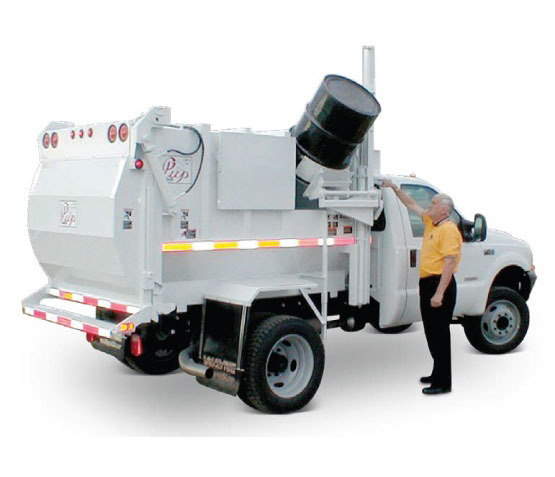 Perfect for collecting refuse or recyclables in restricted public areas.
The PUP is ideal for parks and recs, beaches and resorts, campuses, zoos, and mobile home courts — whenever larger refuse trucks can't go or are not practical. Choice of truck-mounted or trailer-mounted models with barrel and cart loading options.
6 cu. yd. body
400-500 lb./yd. compaction rating
15-18 sec. cycle time
Recommended chassis include: Ford F350 and F450, GM 3500 and 4500
Download Product Flyer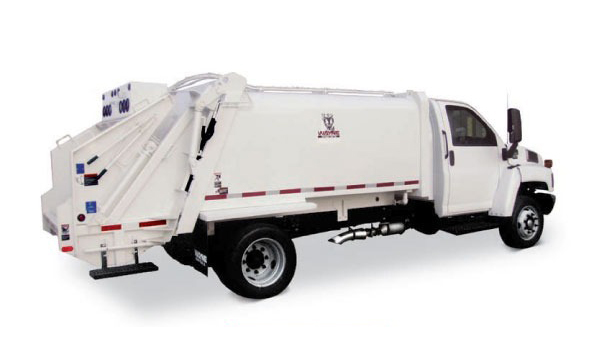 The smallest, most productive rear loader on the market.
You can go anywhere with the high performance of the SuperSeries — and save fuel doing it. Get in and out of tight spots and low-clearance areas like parking ramps. Perfect for rural routes, downtown locations, gated communities, or wherever bigger, heavier loader can't tread.
6 to 8 cu. yd. bodies
650 lb./yd. compaction rating
10-14 sec. cycle time
Total height of 64" above chassis frame.
Download Product Flyer